Sound test feature
Mikkoku boasts a large number of support characters whom you can recruit for your castle. The first of these that you'll be able to recruit (as early as Chapter 7) is the pianist Alberto.

By recruiting Alberto, you'll gain access to the sound test feature of the game. In here you'll be able to listen to songs from throughout the game and even set one as the default background music for your own castle.

Every +/- 4 chapters, 10 new songs will be added to the selection.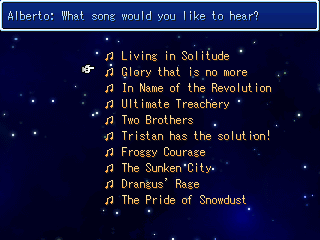 by Tom, 2017-08-27