Final battle preparation
As you may know, you get to take 16 characters with you in the final dungeon (divided over 4 parties). It would be a shame if you had to fight the final boss battle(s) with only one party (4 characters).

So I've been working on a system that allows you to swap characters in the final battle(s). You get to determine the order in which your allies appear beforehand.

It took a lot of work, but I'm glad the system is functional now.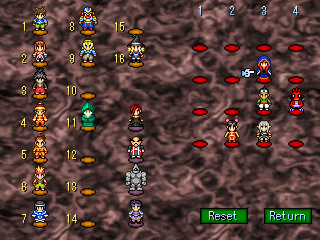 by Tom, 2018-05-20