Credits
As the director and creator of this game, the storyline, the setting, the characters and all of the scripting is entirely my work. The same goes for the vast majority of the maps (the exceptions listed below).
I have however received welcome contributions from other people with certain aspects of the game. In the following list I'd like to credit them personally.
Wieke Lemmens

For making the Photoshop design of the current site.

Max Postema

For drawing the realistic looking maps.

Pascal Stout

For making the glyphs (icons) for the game.

Richard Vollebregt

For drawing the Title Screen and the Game Over screen.
Niklas Fahlstrom

For designing the maps of Elnemi and the Nortrora Mountain Pass.

Ralph Franssen

For designing the maps of Horbrok, Jih-viuh, Ikrihil Castle and Eagle Palace.

Hans van den Hurk

For designing the maps of Elour, Laro, Vultura, Xanadamn and the Endless Swamps.

Martijn Wijnands

For designing the maps of Meomyre.
Daan Hennekens

For composing the Main Theme, Shaney's Theme, the Mage's Tor Theme, the Inn Theme and the Crafting Guild Theme.

Tristan de Rond

For composing the Overworld Theme, the Battle Theme, the Victory Theme, Primus' Theme, Tiny Cave's Theme (1) and (2) and Diablos' Dungeon Theme.
Hugo Jongens

For providing the webspace for hosting this site.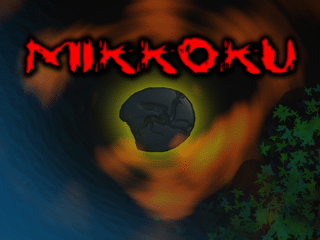 Dave Court

Nubia Denizhan

Reina Elsherrif

Niklas Fahlstrom

Hans van den Hurk

Daniel Huyboom

Mechelle Jacov
Glenn van der Kuil

Vincent Oostelbos

Nick Veldhuis

Kai Verheijen

Ruben Verresen

Martijn Wijnands
In addition I'd like to point out that while I am many things, I am not a graphic artist or a music composer. Most character sprites are (edits) from the original RTP that comes with RPG Maker 2003 or were crafted with the handy Charas Generator tool.
The remaining graphics such as character portraits, enemy sprites and tilesets are (edits) from the RTP, come from games that inspired me or were provided by other people online on websites like http://charas-project.net/.
The same goes for music - some of it is from the RPG Maker 2003 RTP itself, but a number of tracks were borrowed from games like Final Fantasy. Of course, this also means that I will never do anything commercial with Mikkoku in its current state. Mikkoku is meant for fun and personal use only.
As as I've just said, I've downloaded several resources from RPG Maker communities. Even though those resources were not made specifically for Mikkoku, I still believe that credits are in order whenever possible.

Mack and Blue

Roco